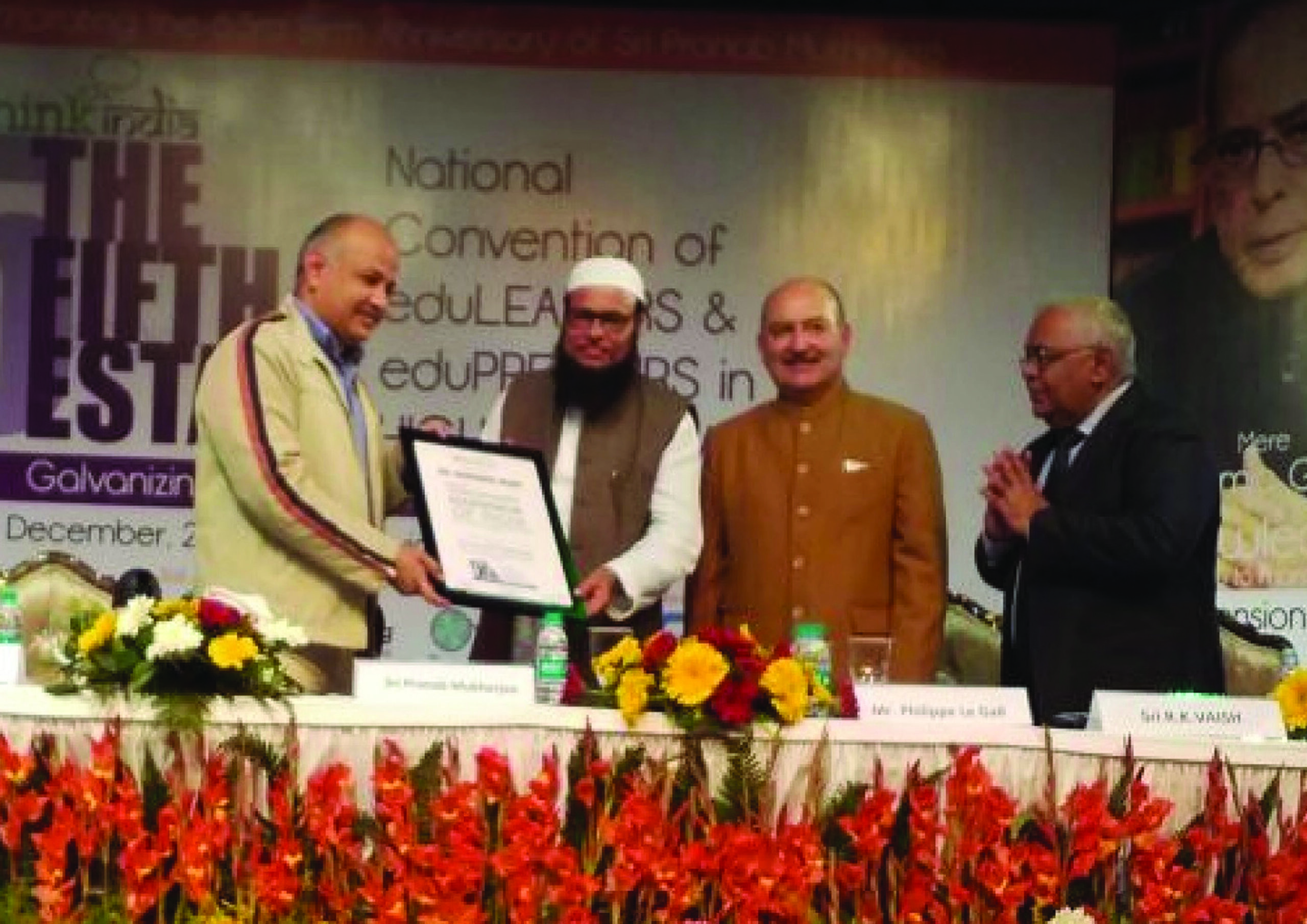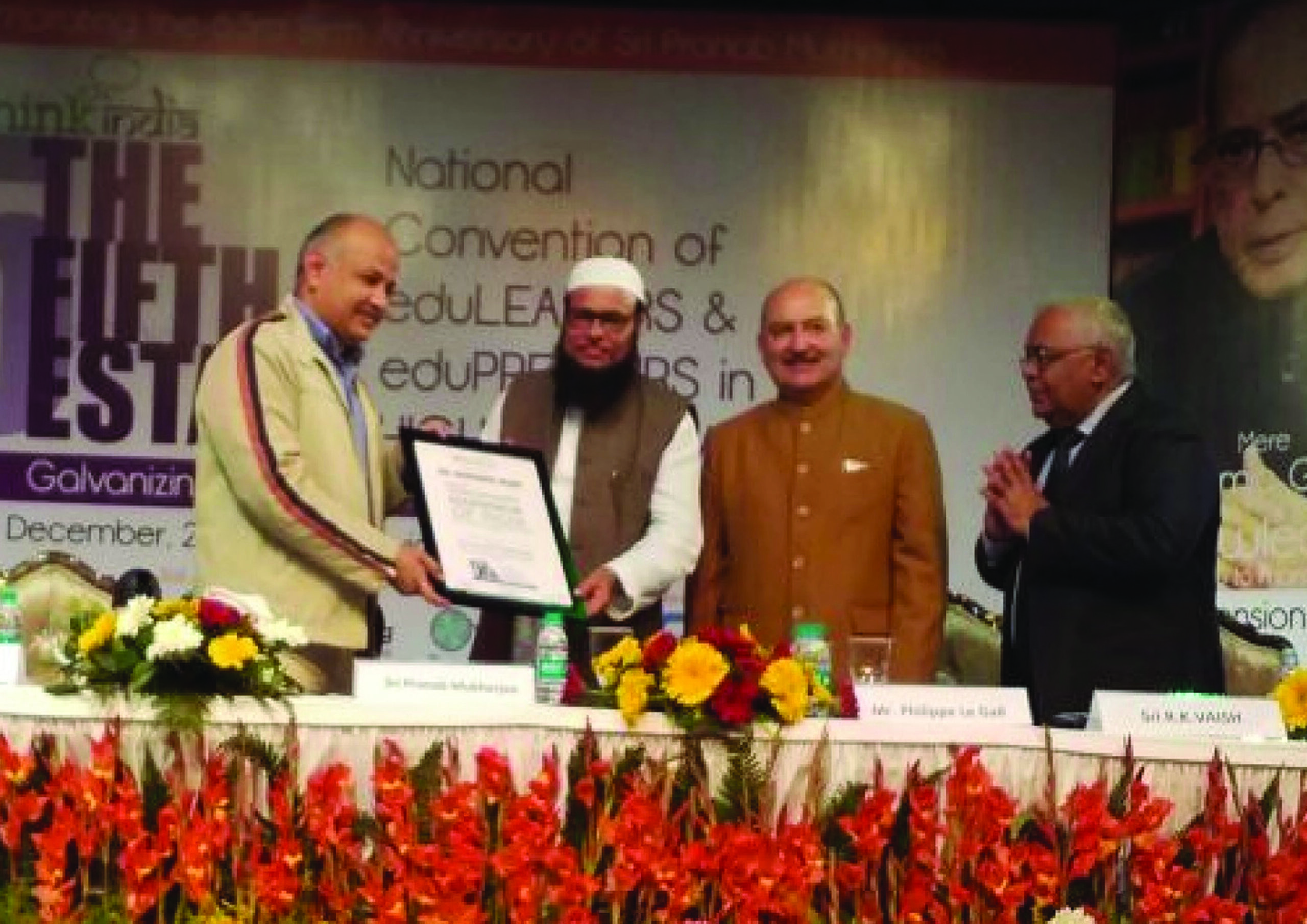 It has been a proud moment in the higher education sector in North East India as Sri Mahbubul Hoque, Chancellor, University of Science and Technology Meghalaya and Chairman, ERD Foundation Guwahati received the prestigious honour of Visionary Edupreneur 2017 Award which was handed over on 11 December by Sri Manish Sisodia, the honourable Deputy Chief Minister of New Delhi in the presence of the former President Shri Pranab Mukherjee. Sri Hoque has been the first person from the North East India to receive this honour.
Mr Philippe Le Gall, High Commissioner of Seychelles to India along with more than 100 Vice Chancellors of reputed universities all over the country and distinguished academicians were present on the occasion. The program was organised on the occasion of 83rd birth anniversary of Sri Pranab Mukherjee.
Raghav Mittal, Editor, Rethink India said that the reason behind nominating Mahbubul Hoque as one of the Visionary Edupreneurs of India is that he has displayed unrelenting effort and undeterred spirit to empower the rural people of the region through educational development.
The national level 5th Estate Higher Education Awards 2017 were conferred in different categories including: Central Universities, State Universities, Deemed to be Universities, Corporate Led Private Universities and Edupreneur led Private universities. The organiser Rethink India is a nationalist think tank founded by alumni of AIIMS & IITs.