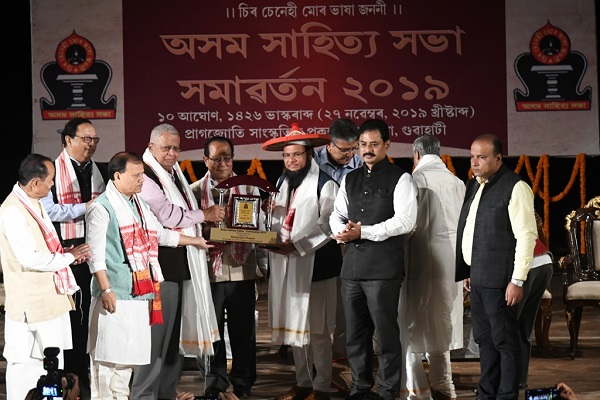 Shikshacharya Award 2019 bestowed by Asom Sahitya Sabha for his eminent contribution in the field of higher education.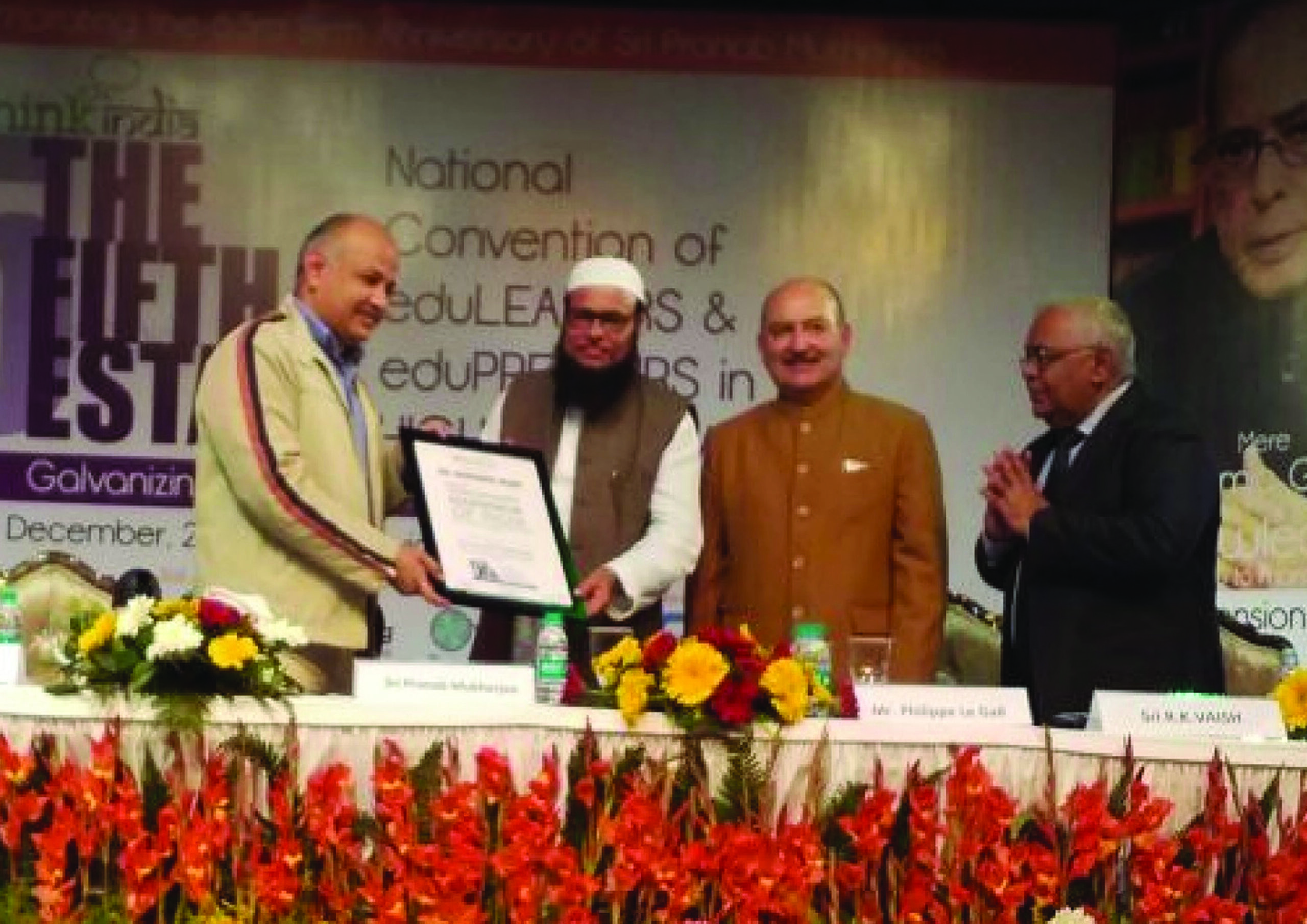 Visionary Edupreneur 2017
Visionary Edupreneur 2017 Award bestowed on Mahbubul Hoque by Rethink India and which was handed over by Sri Manish Sisodia, the honourable Deputy Chief Minister of New Delhi in the presence of the former President Shri Pranab Mukherjee. Sri Hoque has been the first person from the North East India to receive this honour.
Received Educlusion Award at Re-engineering India Summit-2014 held at Singapore from Prof. Thomas L Magnanti, President of Singapore University of Technology & Design on the occasion of Engineers' Day.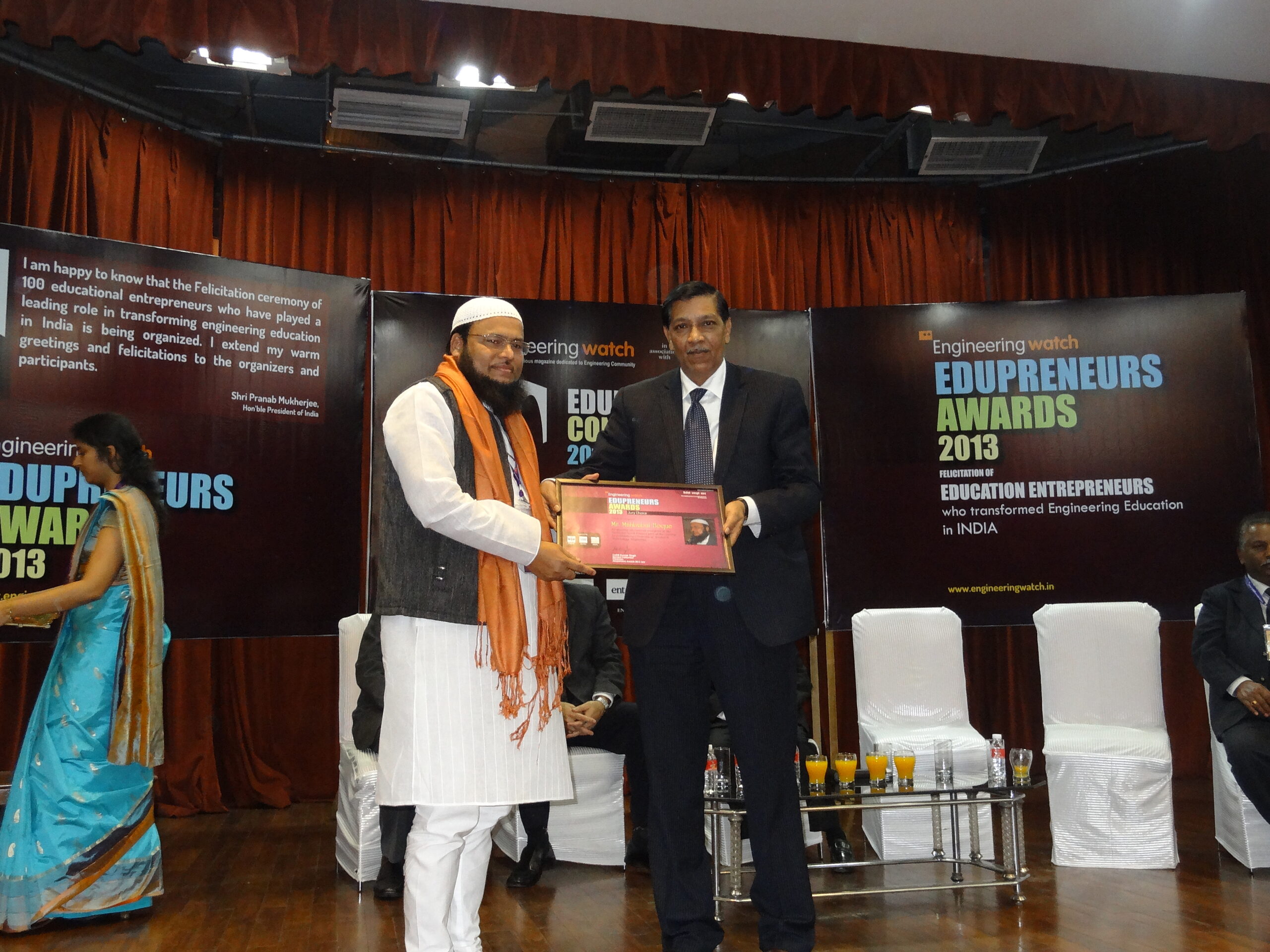 Received Best Edupreneur Award given by "Maeeshat", India's 1st Magazine Focusing Minorities Business & Economy.
Received the prestigious "NEDFi Award 2015" from Shri B P Muktieh, the Chairman and Managing Director of NEDFi on August 9, 2015.
Maulana Abul Kalam Azad Memorial Award
Maulana Abul Kalam Azad Memorial Award 2016 bestowed on Mahbubul Hoque by Barak Education Society for his immense and unstoppable contribution in the entire North East region to bring about a social revolution by educating the poor, the under-privileged backward class people, specifically minority Muslim women so that they can come out of their conventional ghettos and take the centre-stage.
Maeeshat Edu Doctor Award-2022
Mahbubul Hoque, Chancellor of USTM receiving Maeeshat Edu Doctor Award-2022 from the hands of P. A. Inamdar, Founder President, Azam Campus, Pune (centre) at Golmez Edupreneur Conference held at USTM on Thursday.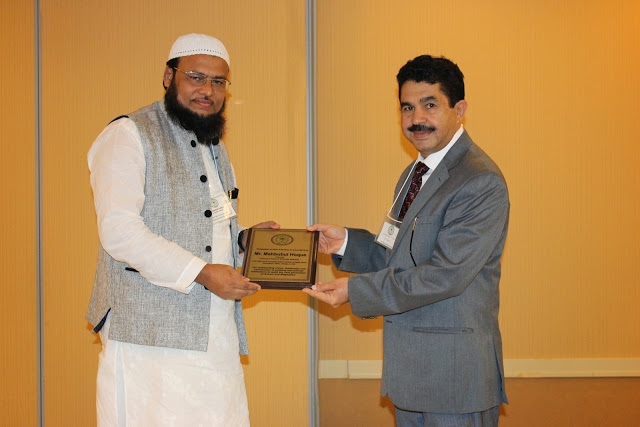 Felicitated at Chicago, USA by Federation of Aligarh Alumni Associations in their thirteenth convention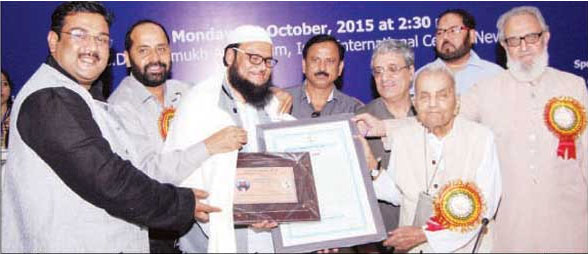 Aligarh Movement Award – 2015 has been conferred to Mr. Mahbubul Hoque, Hon'ble Chancellor, USTM and Chairman, ERDF , on 19th Oct,2015 in a glittering function at India International Centre, New Delhi.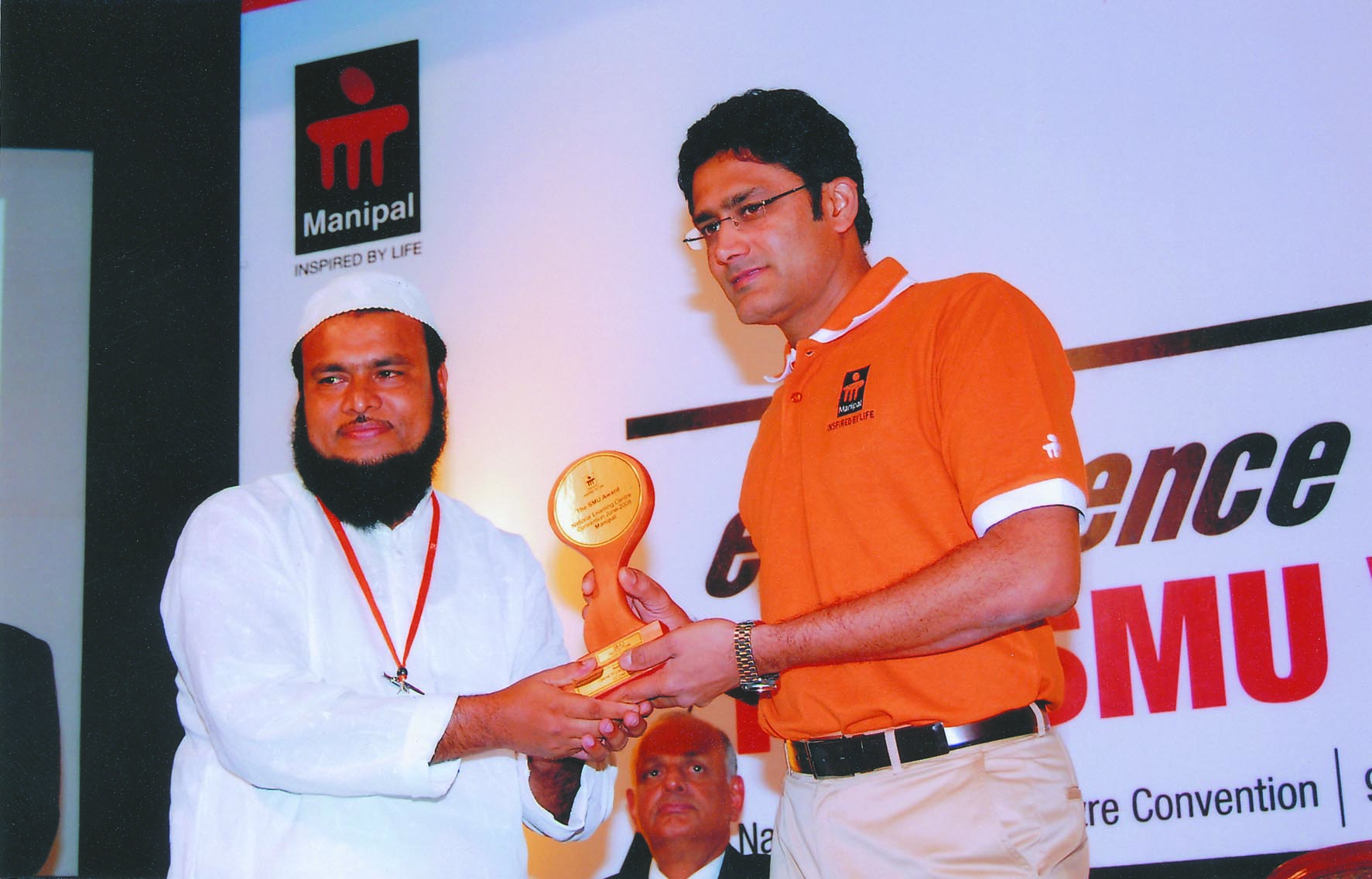 Received SMU Excellence Award when Central IT College was ranked 2nd in all over India for consecutive 6 years.
KRITI SYLHETI Award 2016 was conferred on Mahbubul Hoque as a recognition of his contribution for ushering harmonious co-existences of multiple cultures that prevails in all the institutions running under his chairmanship.
Maulana A J Choudhury Memorial Award
Received "Maulana Abdul Jalil Choudhury Memorial Award" for the year 2013 from North East India Emarat-e-Shariah.
Minority Educational Leadership Award
Minority Educational Leadership Award by MOMEIN, New Delhi handed over by Chairman, Minority Commission, Govt of India